Gallery of Meadowscapes
EXPERT-MADE MEADOWS TO GET YOU STARTED!
We believe Meadowscaping makes things better. Better for individual well-being, better for the community, and better for the environment.
Learn More About Doing Good »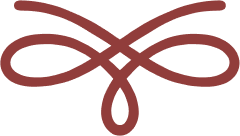 We offer hundreds of perennial plants, including favorites such as Lavender, Ornamental Grasses, and Coneflowers. Perennial plants return year after year, perfect for low-maintenance meadowscapes that get better with each passing season. Our wide selection means that you'll easily find beautiful plants that will thrive in your unique growing conditions.
We offer hundreds of irresistible flower bulbs to fill your yard with boldly colorful blooms. Fall-planted, spring-blooming bulbs such as Daffodils and Tulips will be the first flowers to brighten your yard and kick off the growing season. Spring-planted, summer-blooming bulbs, such as Dahlias and Gladiolus will brighten any planting and provide plenty of flowers for bouquets.
Our seed mixes are expertly crafted to make it easy to grow a beautiful, pollinator-friendly meadow with blooms from spring through fall. Plus, you can grow your favorite flowers with our selection of more than 100 individual wildflower species, including favorites such as Sunflowers, Zinnias, and Cosmos. Our seeds are 100% pure with no fillers, non-GMO, neonicotinoid-free, and guaranteed to grow.